WIP: I've started working on a diorama that I've wanted to do for a long time now – The Brothers in Arms. This diorama has two major sources of inspiration:
The photo of American soldiers raising the flag at

Iwo Jima

in WWII
The other is t
his limited edition Space Marine model: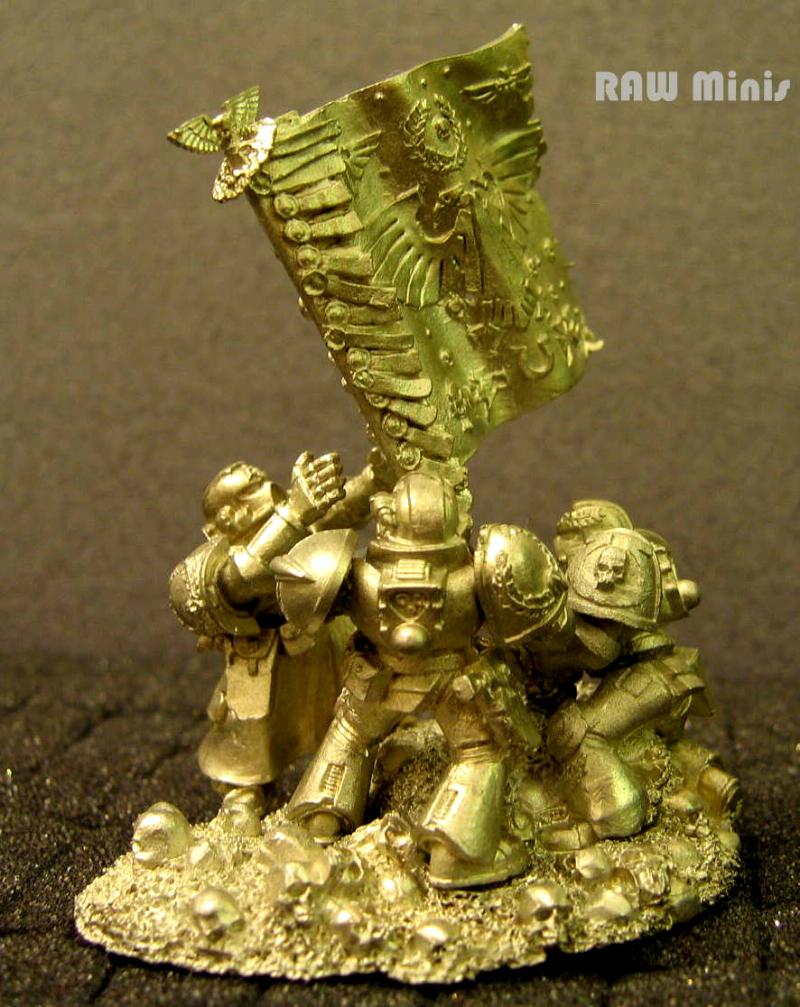 I wanted this in an Imperial Guard setting, so I brought out my bits box containing all the grunts and started gluing and cutting, and ended up with something that I'm actually quite happy about. There is still some work to be done before priming and painting can start, but I feel that the project is off to a good start, and is looking forward to painting the brothers in arms diorama.